A group of students sit down with Mr. Reynoso to record an episode of "Classroom Radio" to discuss things going on inside the classroom and beyond!
Episode 21: Ruthie and Mia discuss the current state of the Supreme Court, the debate over pineapple on pizza, and answer LISTENER MAIL!
Episode 20: Ben R. & Kian discuss the political philosophies of Thomas Hobbes & John Locke, and then we get controversial with determining who the TRUE donut champion of the Class of 2019 is.
Episode 19: Nathan and Erin offer their predictions for the Holy Bowl and the Donut Race at the Back To School BBQ!
Episode 18: Drew and Cadence discuss what it must be like to be the parent of an 8th-Grade student. This episode features two "surprise guests" who had no idea they were going to be on this episode.
Episode 17: Season 2 of Classroom Radio kicks off with Emma and Anna Maria talking about what it means to be an 8th-Grader. We also find out the connection Mr. Reynoso has with Drew.
Episode 16: Random questions with Carolina Ingenito!
Episode 15: "Marjory Stoneman Douglas High School"...a group of 8 students representing the Class of 2018 sit down for a very serious talk about the tragedies of February 14, 2018 and why March 14, 2018 is so important to them.
Episode 14: "An Episode For Rachel"...The Class of 2018 bids farewell to our Classroom Aid, Ms. Rachel Thompson.
Episode 13: "The Journey Is Just Getting Started"...Juliana, Carolina, and Jack reflect on the past 10 years of their lives as members of the St. Francis of Assisi Elementary School community, why you should never insult Juliana's name, and who is Mr. Reynoso's true favorite...
Episode 12: "New Kid In Class"...Zoe, Ramon, and Francisco discuss what it was like coming to a new school and what the Class of 2018 means to them.
Episode 11: "The Guests Takeover"...Seven guests. Seven questions. Seven surprise guests. This episode is as much fun as falling down a flight of stairs with a Unicorn Frappuccino!
Episode 10: "Reasons Unknown"...Chloe and Alexa answer listener mail in this tell all episode! Seriously, who WOULD win in a fight between Ms. Thompson and Mr. Reynoso?
Episode 9: "Gaseous Emissions"...Tommy, Sean, and Francisco discuss our recent trip to the Gateway Mountain Center and the challenges of sharing a room with a group of classmates.
Episode 8: "Student Takeover"...In this episode, Juliana and Isabella ask Mr. Reynoso and Ms. Thompson questions ranging from "most embarrassing moment" to "winning the lottery".
Episode 7: "Conference Champions"...In this episode, Diego and Frankie discuss their 8th-Grade conference and high school shadow days.
Episode 6: "Conference Blues"...In this episode, Zoe and Jack discuss Kinder Buddies, conferences, and the Sea of Knowledge.
Episode 5: "Alone In The Unknown"...In this episode, Miranda and Ramon discuss the wonders of high school and being a big buddy.
Episode 4: "Full Metal BBQ"...In this episode, Tyson and Emerson discuss their own personal history with the Back To School BBQ, attracting customers to your game booth, and stealing your sister's candy.
Episode 3.2: "Complex Personalities"...In the second of our 2-part series of Classroom Radio, Breanna and Julian discuss their reactions to the TED Talk we viewed and wrote about this morning.
Episode 3.1: "Complex Personalities"...In the first of our 2-part series of Classroom Radio, Sofia and Gabriella discuss their reactions to the TED Talk we viewed and wrote about this morning.
Episode 2: "Leadership & Nail Polish"...In episode 2 of Classroom Radio, Alex and Daytyn discuss the solar eclipse, Back To School BBQ, and the wonders of nail polish.
Episode 1: "Find Your Voice"...In our inaugural episode of Classroom Radio, Sean and Carolina discuss Artemis Fowl, the pressures of working in a group, and the very-real pressures of being labeled by your peers and teachers.
Powered by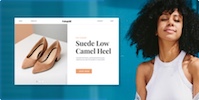 Create your own unique website with customizable templates.